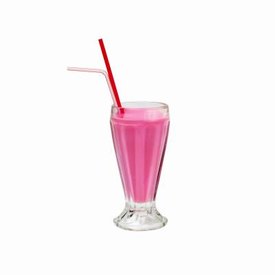 Meal replacement diets have been an effective means of helping people control calorie intake for weight loss, according to the Nestle Nutrition Workshop Series in 2006. Losing weight can help people with diabetes better manage their blood sugars. You can use specially designed diabetic meal replacement supplements with fiber to help you lose weight and manage your blood sugar.
Diabetes and Fiber
You may know that eating more fiber improves bowel function by alleviating constipation. But fiber in food may also help with blood sugar control. Fiber delays digestion, allowing for a slower release of sugar into your bloodstream, which helps keep your blood sugars even and steady. By the same action, fiber also controls hunger, aiding in weight loss. In addition, people with higher intakes of fiber have lower rates of Type 2 diabetes. Adults need 20 to 37 g of fiber a day.
Glucerna
Glucerna Shake is a diabetic meal replacement with fiber made by Abbott Nutrition. You can find Glucerna at most grocery stores and pharmacies. An 8-oz. serving of Glucerna Shake contains 200 calories, 7 g of total fat, 26 g of carbohydrates and 10 g of protein. It is also a good source of fiber, with 3 g per 8-oz. serving. Glucerna Shake also provides 27 of your essential vitamin and minerals.
Boost Glucose Control
Boost Glucose Control is made by Nestle Nutrition, and can also be found in most grocery stores and pharmacies. It is used as a meal replacement drink for people with diabetes to aid in blood sugar control. Boost Glucose Control is slightly higher in fiber than Glucerna Shake, with 3.5 g of fiber per 8-oz. serving. But it is also higher in calories, fat and protein. One container of Boost Glucose Control contains 250 calories, 12 g of total fat, 20 g of carbohydrates and 14 g of protein. It also provides 24 of your essential vitamins and minerals.
Enterex Diabetic
Enterex Diabetic is another diabetic meal replacement with fiber made by Victus, Inc. Like the other two meal replacement drinks, Enterex is also used to help diabetics control their blood sugar. One 8-oz. serving contains 237 calories, 9 g of total fat, 27 g of carbohydrates and 12 g of protein. Each serving also contains 25 vitamins and minerals. Enterex Diabetic has a similar fiber content as both Glucerna Shake and Boost Glucose Control with 3.4 g per container.
Photo Credits:
Stockbyte/Stockbyte/Getty Images
This article reflects the views of the writer and does not necessarily reflect the views of Jillian Michaels or JillianMichaels.com.