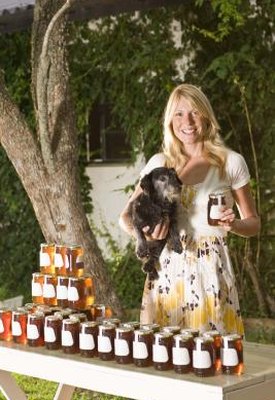 Overview
Raw unpasteurized honey has a number of health benefits for older children and adults, but infants should not eat even a small amount of it because of the risk of infant botulism. Even putting a little honey on an infant's pacifier could have disastrous results. While infant botulism normally occurs between the ages of 3 weeks and 6 months, according to the KidsHealth from Nemours website, children should not eat any raw honey until they're older than 1 year old.
Infant Botulism
Raw honey often contains Clostridium botulinum bacteria spores, which are found in dirt and dust. Spores can contaminate raw honey. The spores aren't a problem for older children and adults because they have mature digestive tracts that remove the spores before they cause any damage. When infants consume the spores, they germinate and produce a neurotoxin that causes the illness. Symptoms include constipation, poor feeding, weak cry, floppiness or weak muscle tone and trouble breathing. More than 70 percent of infants with botulism need mechanical ventilation with a respirator, because their muscles are too weak to allow them to breathe properly.
Sudden Infant Death Syndrome
Unrecognized infant botulism has been thought in the past to contribute to sudden infant death syndrome. Two studies showed that between 4 percent and 15 percent of infants who suffered SIDS death had Clostridium Botulinum spores, lead author Nadine Cox, MD, reported in the April 1, 2002 issues of the "American Family Physician," the journal of the American Academy of Family Physicians. A 10-year study, however, found that infant botulism wasn't a significant cause of SIDS.
Complications
Fewer than 2 percent of infants with botulism die, Cox reports. They may, however, be hospitalized for a significant amount of time, averaging 44 days. Infants who need mechanical ventilation remain on the ventilator 23 days, on average. Muscle tone may remain weak for a time, but usually complete recovery occurs, with no long-term effects. Cox warns that relapses can occur even after symptoms disappear completely, usually within 13 days of hospital discharge, so close observation is necessary during this time.
Photo Credits:
Jupiterimages/BananaStock/Getty Images
This article reflects the views of the writer and does not necessarily reflect the views of Jillian Michaels or JillianMichaels.com.