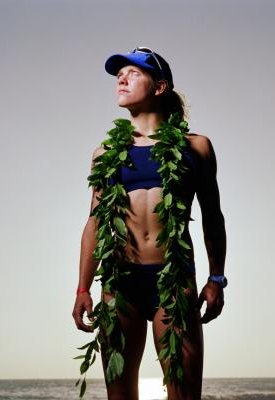 Overview
Sprint triathlons vary slightly in distance, but typically include a half-mile swim, 12-mile bike race and 5 K run. The difficulty of courses varies depending on the terrain. Numerous training websites designed for triathletes to network and share training and race day tips provide free assistance to everyone from beginners to elite athletes. Free triathlon training resources can help you create your own training regimen and target specific areas where you need extra guidance.
Swimming
Because many triathletes need help coming up with swimming workouts, BeginnerTriathlete.com includes three swim workouts for a sprint triathlon in their free training resources. One focuses on triathlon swimming technique, another on speed and the last on swimming long distances. All three of the workouts range from 1,500 to 2,000 yards, which is longer than the sprint triathlon swim. By using these three workouts, you can build efficiency, pacing and endurance for your triathlon swimming.
Strength Training
Trifuel provides triathletes with a number of training resources and workout plans, including a list of strength training exercises that help build the muscle groups most critical for completing a triathlon. Strength training can help triathletes increase stability and flexibility as well as power, and thus reduce training injuries. The program includes hip and leg lefts, chin-ups, lunges and pushups—all functional movements that help train the body to use certain muscles.
Complete Training Schedule
The Tri-Newbies Online training programs page includes a free 10-week sprint triathlon training program with over 90 pages of detailed workout plans and training tips. The 10-week program is designed for beginners and the workout calendar starts at 15 minutes of running, five miles of biking and 200 yards of swimming. In addition to detailed instructions for how to warm up, work out and cool down for each scheduled activity, the triathlon training program includes information on improving your cardiovascular fitness, strength and nutrition. The program also features information on making transitions during the triathlon and tips for swimming in open water and riding your bike on roads with traffic.
Progress Log
You can log your sprint triathlon training workouts and your nutrition using a free triathlon training software program like TrainingPeaks. TrainingPeaks provides online services that include exercise, nutrition and weight tracking, a tool for mapping training routes and an assortment of workout plans. While the professional addition of the software program, designed for coaches, requires a monthly subscription, triathletes in training can sign up to use the personal edition for free.
Photo Credits:
Mike Powell/Photodisc/Getty Images
This article reflects the views of the writer and does not necessarily reflect the views of Jillian Michaels or JillianMichaels.com.